Welcome
My name is

Ma Ananda Sarita...
My aim in life is to spread the joy of Tantra, Meditation and Love throughout the world.
Welcome
My name is
Ma Ananda Sarita...
My aim in life is to spread the joy of Tantra, Meditation and Love throughout the world.
"The more I practiced Tantra methods alone or in love union, the more I felt compelled to share these divine experiences with people everywhere in the world."
I have been deeply immersed in my personal path of Tantra, Meditation and Spirituality since 1973.
During my work as a healer and coach, I observed that the root cause for many physical, emotional and mental problems in people stems from unresolved sexual and relationship issues.
I discovered that Tantra is the perfect antidote for these issues. Tantra offers transformation on all levels, accepting the human being as he or she is and using this as a door into expansion of consciousness.
I strongly believe that there is a global awakening happening right now, for personal and planetary enlightenment. Tantra offers a wise path for this to manifest.
Meditation
Methods for expansion of consciousness
Devotional Love
Melting the ego by putting love above all else
Beaut

y

Aesthetic sensitivity nurtures a state of gratitude
Rituals
Conscious alignment with the powers of creation
Joy & Laughter
Realising the cosmic joke brings a lightness of being
My approach to Tantra
I am committed to authentic Tantra, rooted in Meditation and Love. Tantra for me is a sublime path to enlightenment which explores polarities and the alchemical transformation that takes place when opposites meet in the light of awareness.
Tantra methods open us to our fullest potential through our instinctual nature, senses, emotions, the chakra system, kundalini energy and consciousness expanding states of being.
Learning with Osho
I spent 17 years learning directly from the Enlightened Mystic Osho, in his physical presence and a total of 26 years in his community.
I was blessed beyond measure to absorb his powerful transmission of meditation and Tantra in multidimensional ways. Even after he left his body in 1990, his mystic presence continues to ignite a fire of transformation in countless people around the world.
I am honoured to offer what I have learned with him as a continuity of his lineage.
Learning from other masters
I have also met, lived with and learnt from some incredible geniuses, all of whom have gifted me with profound insights, wisdom and transformation
Dr. Peter Mandel: Studied Colorpuncture for 7 years with Naturopathic Dr. Peter Mandel, founder of the Esogetic Colorpuncture healing method.
David Wagner: Apprenticed in Tachyon healing for 9 years with David Wagner, inventor of Tachyon Technologies.
Kohrogi Sensei: Studied Ito Thermie for 20 years with (Japanese) Kohrogi Sensei, a prominent healer and mystic.
Uezu San: Studied and then taught a series of retreats with enlightened Japanese master, Uezu San.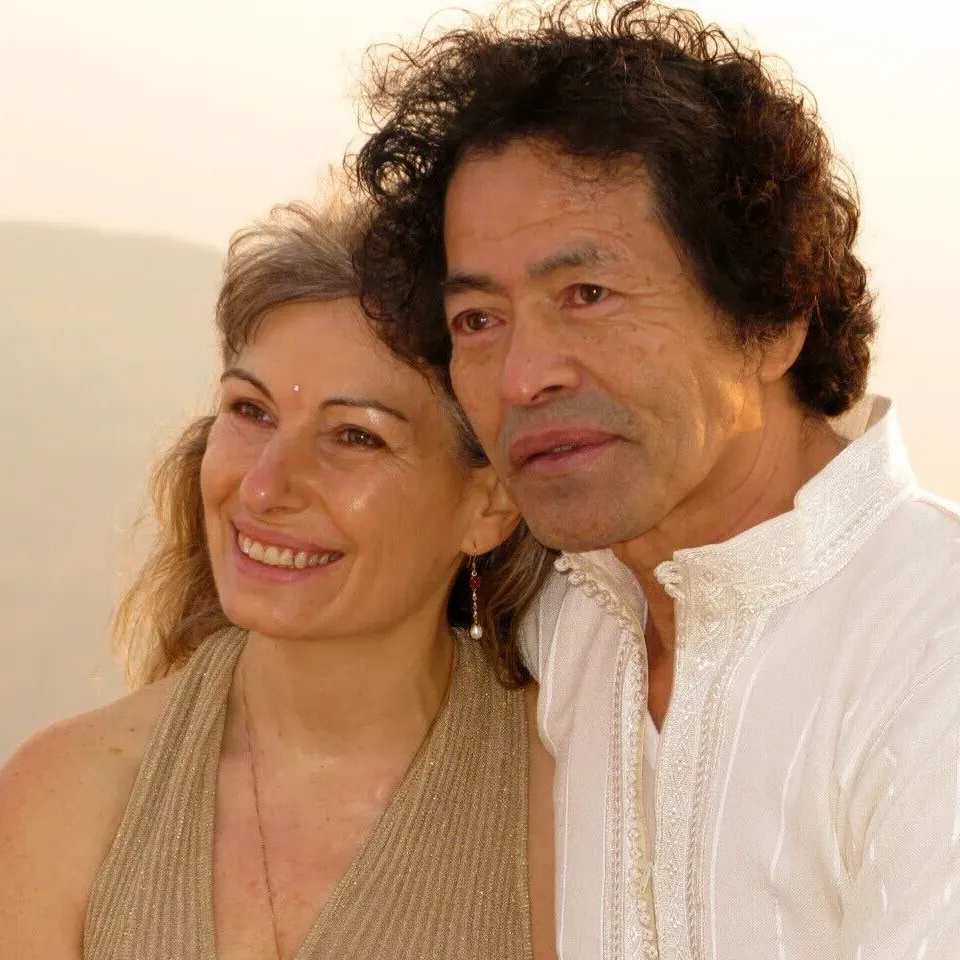 My signature programs
I launched Tantra Essence in 2008 to bring you the best of authentic Tantra. My in-person retreats have taught more than 30,000 students across 36 countries. I have designed 30+ programs together with an incredible team of international experts. Some of my signature programs are:
𑁍 Master Lover
𑁍 Goddess Essence Series
𑁍 Soulmate Series 
𑁍 Tantra Transformation 
𑁍 Vigyan Bhairav Tantra
𑁍 Khajuraho Tantra Retreat
𑁍 Tantra Inner Mastery Series
𑁍Tantra Teacher Training
𑁍 Tantra Mystic Massage Practitioner Training
𑁍 Goddess Essence Teacher Training
𑁍 Color-Light Therapy Practitioner Training
Early childhood
As a young child, I started contemplating the key question - "What is the essence of life?" At age 9, I had my first spiritual awakening experience.
Age 15 - Love for dance
I fell in love with dance and sensed that the essence of life must be based in movement. At age 15, I travelled to New York where I won a modern dance scholarship and studied with the Joffrey Ballet school.
Age 16 - Hitch-hiked the world
I hitchhiked throughout North America, Europe and the Middle East, finally reaching India in late 1972.
1973 - Arrived in Mumbai
I met Osho in Mumbai in 1973 at his discourse on the Vigyan Bhairav Tantra. He was teaching a sutra that I still remember by heart - "While engaged in sexual union stay attentive on the fire in the beginning and so continuing, avoid the embers in the end."
1974 - Osho's community
I subsequently lived in Osho's community for the next 26 years, receiving much personal guidance from him on the subject of Meditation, Tantra, Love and Relationships.
1975 - Work as meditation
I cleaned Osho's own home for 8 years, learning that outer cleaning is a representation of inner purification.
1982 - Press relations in Osho's community
I began working in the Public and Press Relations Department in Osho's community, a position I held for the next 7 years.
1990 - Colorpuncture therapy & Osho multiversity
I became the Director of the Colorpuncture department in the Healing Arts wing of Osho Multiversity. I taught a 2-month advanced Colorpuncture training and offered numerous individual healing sessions.
1999 - School of Awakening, Europe
In 1999, I started a School in Europe devoted to Tantra and Healing Arts named School of Awakening. 
2000's - Became an author
I published two books on Tantra named 'Tantric Love' & 'Divine Sexuality' and created numerous Tantra meditations & CDs.
2008 - Tantra Essence
I started Tantra Essence in 2008 and began publishing a monthly newsletter.
From 2008 - International retreats and trainings
I began teaching internationally. To date, I have taught numerous retreats and trainings in 5 continents & 30+ countries.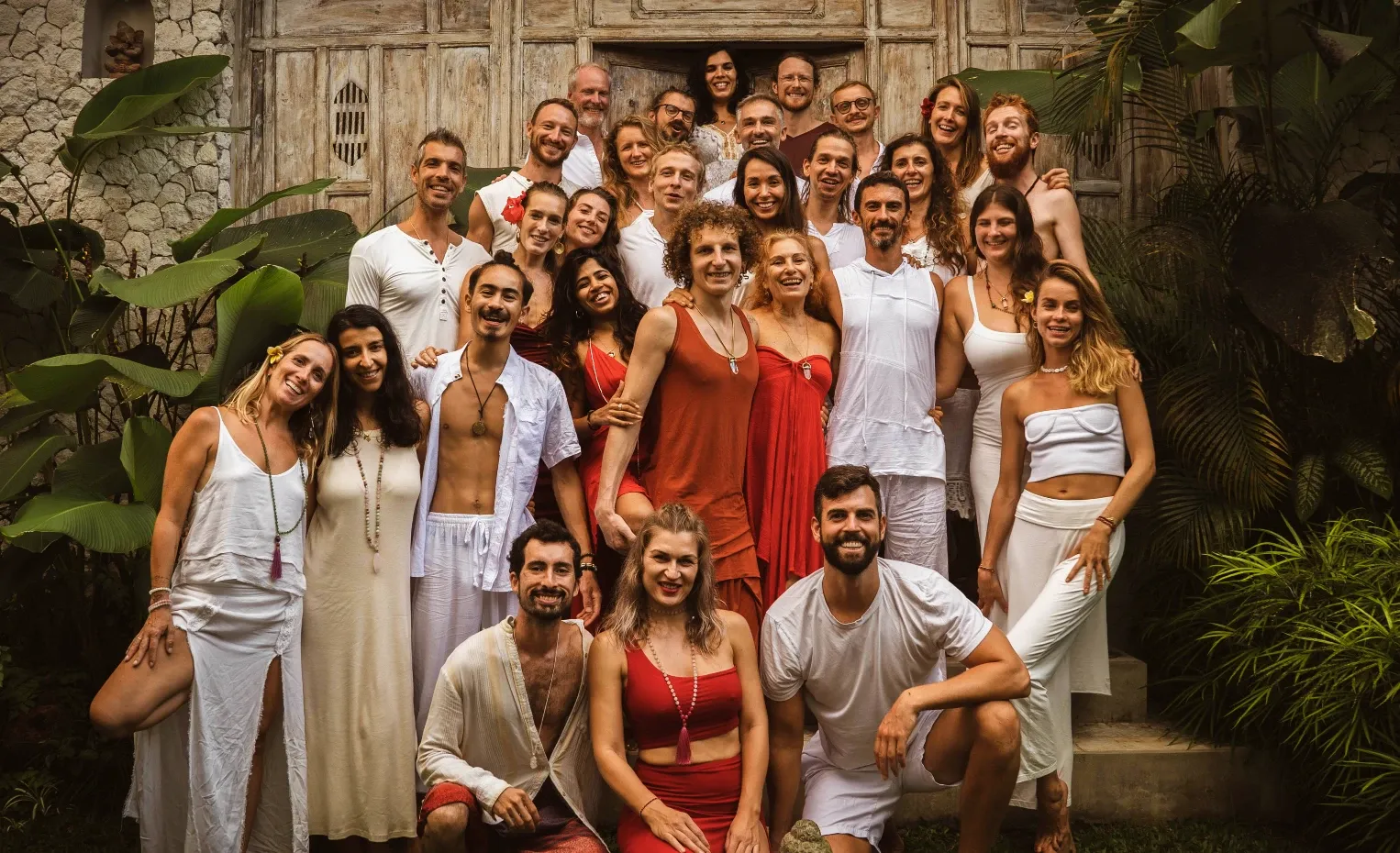 Current - Teaching in Bali
I am currently based in Bali where I teach several live retreats and trainings throughout the year. I also have created several online programs for those who cannot travel all the way to Bali 😊